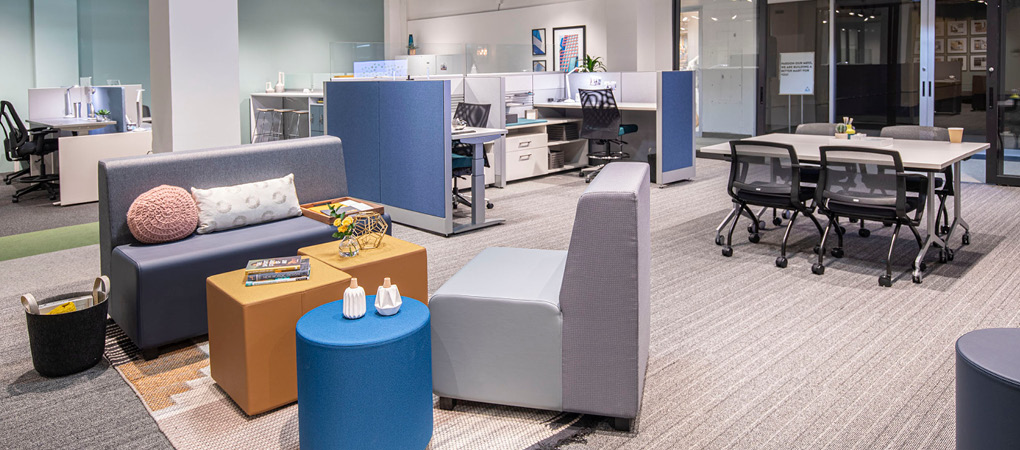 Visit Our Space!
Our new 2,400 square foot showroom, recently transformed from art gallery to open concept showroom space, features our full line of office furniture including Architectural Walls that delineate the space and provide a flexible footprint for future reconfigurations without disturbing the infrastructure.
Completed in under 2 months, this project demonstrated Trendway's unique value proposition of bringing quality, speed and ease to every project we work on.  Utilizing our new Snap program and standard finished significantly reduced the design and planing time.
We look forward to becoming your trusted partner in future projects and invite you to explore the many products and capabilities that this showroom displays.