Trendway Looks to the Future of Business at NeoCon 2019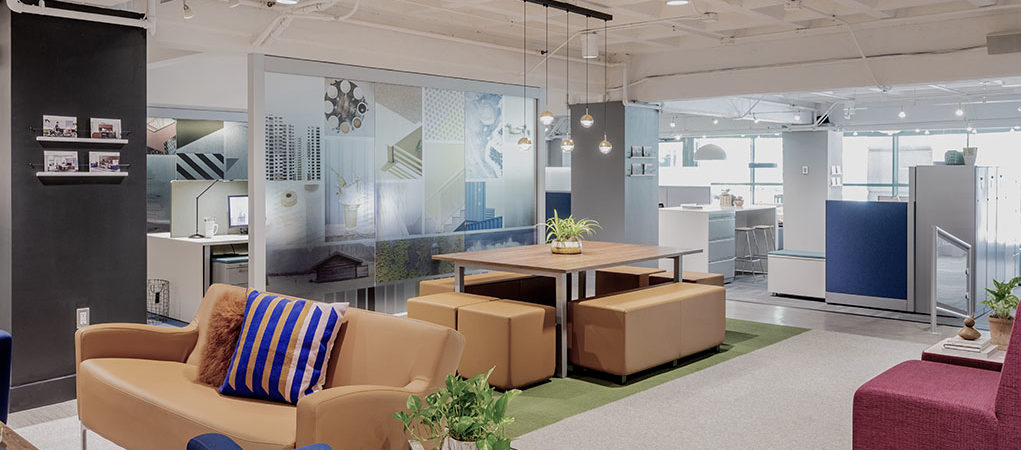 CHICAGO – June 10, 2019 – With a focus on architectural products, curated surface material palettes and simplified customer experience, the Holland, Michigan-based, employee-owned office furniture manufacturer Trendway Corp. is poised and looking forward to its next 50 years of business. 
 "Last year, we celebrated our 50th anniversary of providing customers with outstanding products, delivered with our brand promise of speed, ease and quality," said Mark Kinsler, Trendway president. "As we begin our next 50 years of business, we remain focused on a streamlined product portfolio, growth in our architectural product line, and ongoing process improvements."  
 One of the improvements to the customer experience is a new dealer experience program called Snap. The program simplifies the intricate process of furnishing an office into an easy, three-step process. Snap consolidates Trendway's most popular products and materials into easy-to-select options, saving customers time spent on planning, designing and ordering.   
 Architectural products continue as a significant focus for Trendway, and with 50 years of movable wall experience, the company believes it has a core advantage. 
 Trendway offers three Movable Wall Systems, TrendWall®, Volo® and Clear Wall, which cover a full range of price, function, and aesthetics that can all be integrated together for endless possibilities. The sustainable aspects of a moveable wall solution offer several eco-friendly and money-saving aspects to space design and construction. 
  "Movable walls are an inherently more sustainable approach for interior architecture," said Kinsler. "They greatly reduce construction waste at the project site and the use of natural resources when compared to new construction, and our walls can be specified in a variety of materials."  
 The company also launched the Parley Seating Collection at NeoCon 2019. Parley is a soft seating collection that makes it easy to collaborate, talk, and come to a meeting of the minds. Flexible and easily reconfigurable, the collection includes a sofa, chair, bench as well as squares and rounds that double as side tables. 
 Trendway has also recently refreshed the surface materials page on its website.  The updates present customers with an improved visual presentation and user-friendly experience for finding inspiration, accessing design resources and searching and selecting materials.  
### 
 About Trendway 
Trendway Corporation, an employee-owned company in Holland, Michigan, helps customers create beautiful and effective work environments with a wide range of furniture and architectural products. A company with 50 years of exceptional performance, Trendway provides customers peace of mind through outstanding service, quality products, guaranteed delivery, and fast/flexible custom solutions.  The company offers many products including panel systems, filing, storage, casegoods, seating, and architectural solutions with moveable walls and glass storefront.  Trendway has served government customers as a GSA Contractor for more than 20 years.  Its products are tested for conformance to SCS Indoor Advantage™ or Indoor Advantage™ Gold requirements.  All of its products are tested for conformance to SCS Indoor Advantage™ or Indoor Advantage™ Gold requirements. All Trendway product lines, with the exception of seating, have been certified BIFMA e3 level ® level 2 by the NSF International.  For more information on Trendway, please call (616) 399-3900 or visit www.trendway.com.