Trendway Chairman, President and Employees "Give 50" Hours of Community Service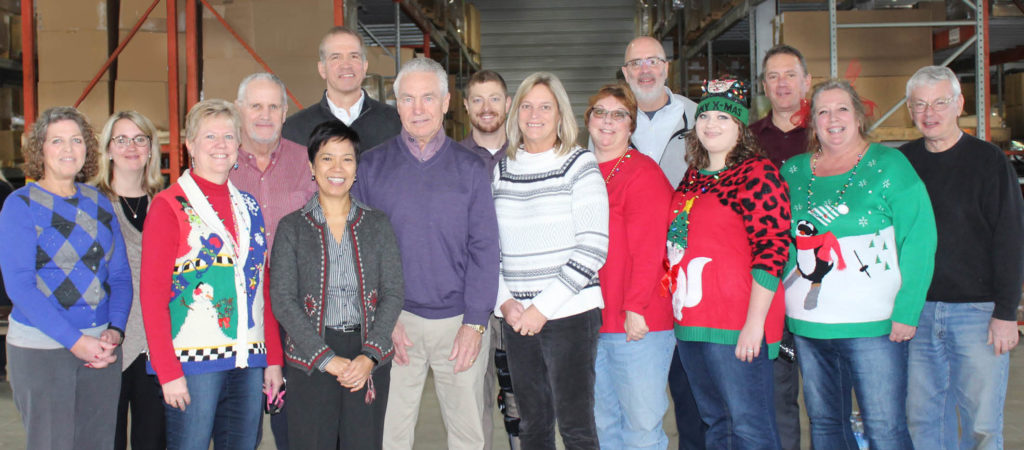 HOLLAND, Mich. – January 2, 2019 – Trendway today announced the completion of its Give 50 Challenge, a companywide initiative that encouraged employees to participate in 50 hours of community service throughout 2018.  Seventeen of Trendway's Holland-based employees completed the Give 50 Challenge. The Trendway Give 50 Challenge coincided with the company's 50th anniversary, which was commemorated on April 15, 2018.  Collectively more than 1,600 total hours were donated as part of the initiative.
"We knew we had an exceptional culture of caring and community outreach within our organization, but we were blown away by our employee's willingness to participate in the volunteer initiative," said Mark Kinsler, Trendway president, who also completed the Give 50 Challenge. "We couldn't think of a more fitting way to celebrate 50 years of business in Holland, Michigan than by giving back to the community."
As part of the Give 50 Challenge, Trendway employees volunteered for charities like Hope Lodge, Adopt A Highway, Red Cross Blood Drives, Ottawa County Angel Tree, and the company's annual Cruise-In Benefit. Employees also had the opportunity to choose relief efforts, environmental causes or any charities or nonprofits they personally support.  Throughout the year, Trendway sponsored 10 volunteer outings, which were performed by a team or department.
"The core of Trendway has nothing to do with manufacturing office furniture; it's our people," said Trendway CEO and chairman Don Heeringa.  "We credit our lasting success to our incredibly talented and passionate employees and their unwavering commitment to our customers and the West Michigan community."
Trendway has nearly 300 employees in Holland, Michigan and an additional 25 offsite employees throughout the United States.
Pictured from left to right: Peg Brenner, Teresa Kouw, Sandy Sikkel, Bob Van Den Brand, Marife Vanderschuur, Mark Kinsler, Don Heeringa, Ben Lampen, Sandy Brunmeier, Barb Jones, Greg Wehmeyer, Ginni Vincent, Jack Chance, Mary Leutscher, Ken Harper.
Not Pictured: Cal Havinga, Brett Rybski
About Trendway
Trendway Corporation, an employee-owned company in Holland, Michigan, helps customers create beautiful and effective work environments with a wide range of furniture and architectural products. A company with 50 years of exceptional performance, Trendway provides customers peace of mind through outstanding service, quality products, guaranteed delivery, and fast/flexible custom solutions.  The company offers many products including panel systems, filing, storage, casegoods, seating, and architectural solutions with moveable walls and glass storefront. Trendway has served government customers as a GSA Contractor for more than 20 years. Its products are tested for conformance to SCS Indoor Advantage™ or Indoor Advantage™ Gold requirements.  Many Trendway product lines have been BIFMA e3 level® 1 or level® 2 certified by the NSF International.  For more information on Trendway, please call (616) 399-3900 or visit www.trendway.com.