Trendway Announces Unique Approach to Dealing with Tariffs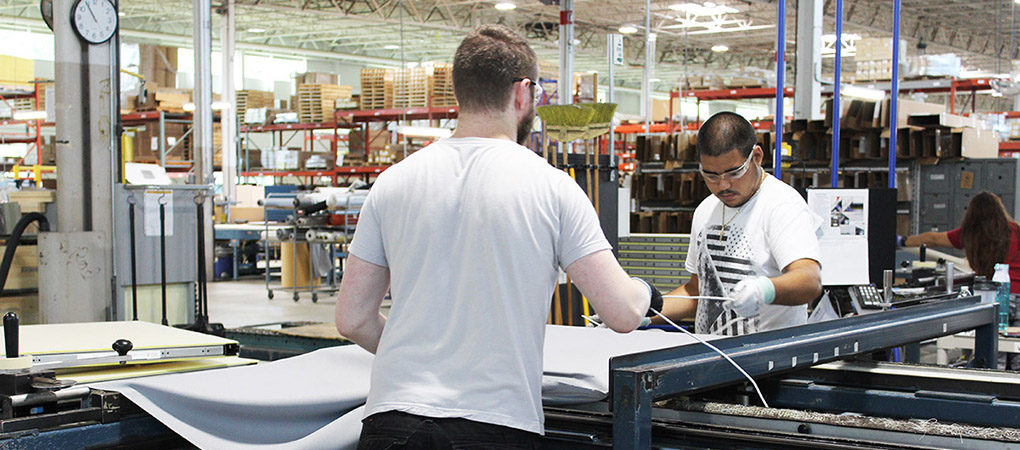 Trendway Announces Unique Approach to Dealing with Tariffs
HOLLAND, MI. – October 5, 2018 – Trendway Corp., a Holland, Michigan-based, employee-owned office furniture manufacturer, has announced that the company has made a commitment not to increase  prices in the next 12 months due to the ongoing trade tensions with China.
Tariffs of 10 percent have already been imposed on components and raw materials coming from China with expectations that these tariffs will increase to 25 percent on January 1, 2019. While many manufacturers may choose to pass along the added expense to their customers in the form of price increases, Trendway has remained steadfast in its commitment to not raising its prices.
"At this time of uncertainty, Trendway will create price stability for its clients with projects scheduled to install within the next 12 months," said Mark Kinsler, Trendway president. "As a company committed to speed, ease, and quality, we are renewing our commitment by continuing to source as much as possible from domestic resources, which will provide us with the ability to grow and thrive in this current business climate."
Increasing tariffs have impacted the contract furniture industry due to the number of products that rely on components and raw materials from China.
"Because we source the vast majority of our components and raw materials locally, Trendway is in a unique position in the office furniture industry to protect our customers from price increases," said Kinsler. "Our local sourcing approach has been a key component of our strategy, enabling Trendway to deliver its products with the fastest lead time in the industry."
Trendway is a veteran-owned company and has received two prestigious awards recognizing the service of chairman Don Heeringa. These awards include 2018 Veteran Owned Small Business of the Year from SBA Michigan and the 2018 Veteran Owned Business of the Year from the National Veteran Business Development Council (NVBDC).
 About Trendway 
Trendway Corporation, an employee-owned company in Holland, Michigan, helps customers create beautiful and effective work environments with a wide range of furniture and architectural products. A company with 50 years of exceptional performance, Trendway provides customers peace of mind through outstanding service, quality products, guaranteed delivery, and fast/flexible custom solutions.  The company offers many products including panel systems, filing, storage, casegoods, seating, and architectural solutions with moveable walls and glass storefront. Trendway has served government customers as a GSA Contractor for more than 20 years. Its products are tested for conformance to SCS Indoor Advantage™ or Indoor Advantage™ Gold requirements.  Many Trendway product lines have been BIFMA e3 level® 1 or level® 2 certified by the NSF International.  For more information on Trendway, please call (616) 399-3900 or visit www.trendway.com.