Street Talk: Leaders of the Club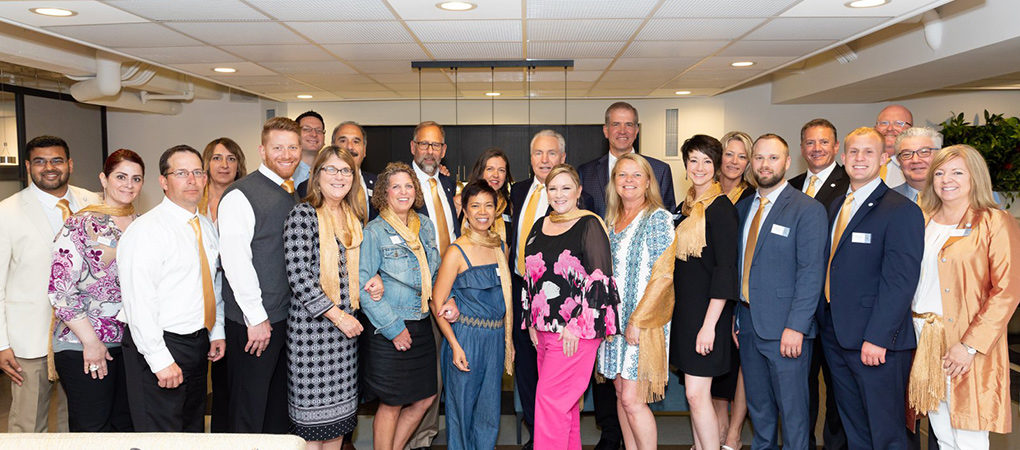 Excerpt from the Grand Rapids Business Journal
June 15, 2018 –
Marking Milestones
Holland-based Trendway marked more than one milestone at this year's NeoCon design show in Chicago.
Don Heeringa, chair and CEO of the office furniture maker with 325 employees, celebrated being at his 40th NeoCon convention June 11-13 from the comfort of Trendway's Chicago showroom.
The showroom is dwarfed by Merchandise Mart next door, a 4-million-square-foot commercial building where the show is held each year.
"We're not in the way of the foot traffic in our showroom, but we get people who are serious about the business come see us during the show," Heeringa said.
"We have a deck right on the Chicago River. We give two boat rides during NeoCon to showcase Chicago architecture, which has become quite popular."
On June 12, Trendway threw a party at its showroom to mark its 50th year in business — coinciding with the 50th anniversary of NeoCon.
Heeringa said every man wore a gold tie, and every woman wore a gold sash.
The company put up a "pictorial history" of Trendway through the years, tracking the evolution of its products and people. Heeringa said it was a hit with partygoers.
Trendway was founded in 1968. When the Heeringa family purchased the company in 1973, the business was struggling financially.
Heeringa credits his time serving in the military as one of the factors that enabled him to lead and develop Trendway into a successful company. He served in the U.S. Army Transportation Corps in Germany for two years during the Vietnam War.
Mark Kinsler, president of Trendway, said Heeringa has paid that leadership and service mentality forward, and it shows in the company culture.
"One of Trendway's special qualities that continues to support our success is not directly related to manufacturing office furniture," he said. "We have an exceptional culture of caring and community outreach."
Reflecting on his decades in the business — as well as year after year of watching competitors at NeoCon — Heeringa said the company's "personal approach" still connects with people.
"The impression I left with (after NeoCon this year) is our personal approach is our appeal," he said. "Last week, I bought a piece of property, and I had to change the electrical and gas service. It should be pretty simple, right? But it's 'punch one and punch two' and it takes an hour to do it. We're really personal and have real people to answer the phones at Trendway," he said.
"The core of Trendway is its people."
Read the full online article in the Grand Rapids Business Journal.