Manufacturer Challenges Employees to "Give 50"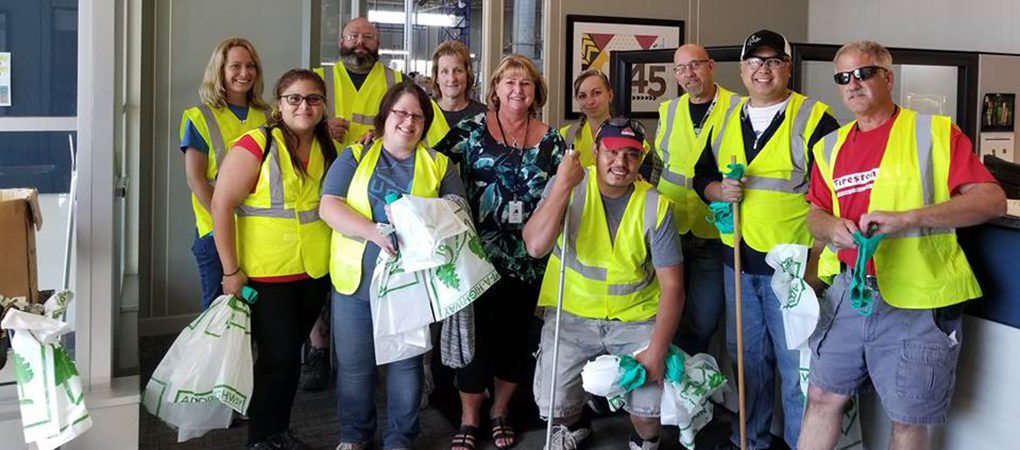 MANUFACTURER CHALLENGES EMPLOYEES TO "GIVE 50"
Companywide volunteer initiative aligns with upcoming 50th anniversary
HOLLAND, Mich. – January 17, 2018 – Trendway today announced its Give 50 Challenge, a companywide initiative that encourages all employees to participate in 50 hours of community service throughout 2018. The Trendway Give 50 Challenge coincides with the company's 50th anniversary, which is commemorated on April 15, 2018. Trendway has nearly 300 employees in Holland, Michigan and an additional 25 offsite employees throughout the United States.
"One of Trendway's special qualities that continues to support our success is not directly related to manufacturing office furniture," said Mark Kinsler, president of Trendway. "We have an exceptional culture of caring and community outreach."
As part of the Give 50 Challenge, employees may volunteer for traditional Trendway charities like Hope Lodge, the annual Trendway Cruise-In Benefit, and Angel Tree for foster children in Ottawa County or choose relief efforts, environmental stewardship or any charitable cause the employee supports. Some volunteer outings performed with a team or department will be company sponsored.
"We know that many team members are already exceeding 50 hours of volunteerism per year," said Kinsler. "If everyone rallies behind the Give 50 Challenge, we anticipate some impressive results – both in total hours of service and of impact to the greater Holland community. Throughout the year, Trendway will feature various company-sponsored volunteer opportunities in the community. Participation in the Give 50 Challenge will be counted toward rewards in the company's wellness program.
About Trendway
Trendway Corporation, an employee owned company in Holland, Michigan, helps customers create beautiful and effective work environments with a wide range of furniture and architectural products. A company with 50 years of exceptional performance, Trendway provides customers peace of mind through outstanding service, quality products, guaranteed delivery, and fast/flexible custom solutions. The company offers many products including panel systems, filing, storage, casegoods, seating, and architectural solutions with moveable walls and glass storefront. Trendway has served government customers as a GSA Contractor for more than 20 years. Its products are tested for conformance to SCS Indoor Advantage™ or Indoor Advantage™ Gold requirements. Many Trendway product lines have been BIFMA e3 level® 1 or level® 2 certified by the NSF International. For more information on Trendway, please call (616) 399-3900 or visit www.trendway.com.