2020 Scholarship Recipients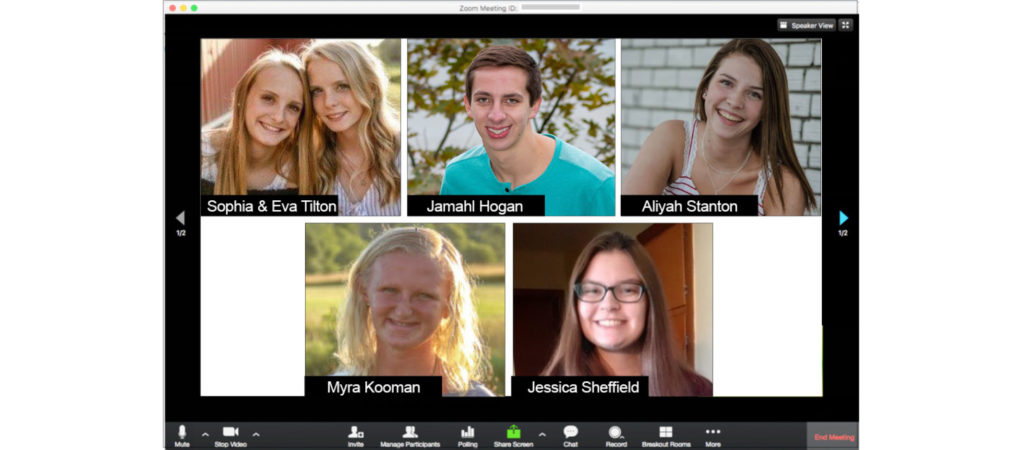 Trendway Corporation is pleased to announce 2020 recipients for their annual scholarship award programs. The company offers three separate programs to area students.
The two annual George and Lucile Heeringa Scholarship programs were created in honor of Trendway's early proprietors, to honor their memory and support young men and women as they pursue their education. The Trendway Scholarship is open to children of Trendway's full-time employees, in the amount of $3,000 or $1,000. Students who received the award the previous year are eligible to apply for a $500 Continuing Scholarship. The Community Scholarship offer seven awards of $1,000 each to area high school students in their Senior year, as well as one current Kendall College student.
The Bill Bundy Leadership Scholarship was created in honor of the retired Trendway President and CEO. It is awarded to an enrolled college student who demonstrates outstanding leadership skills.
2020 Scholarship recipients are listed below.
$3,000 George and Lucile Heeringa Trendway Scholarship:
Jamahl Hogan
$1,000 George and Lucile Heeringa Trendway Scholarship:
Myra Koomen
Aliyah Stanton
Eva Tilton
Sophia Tilton
$500 George and Lucile Heeringa Trendway Continuing Scholarship:
Marley Duerst
Isaac Fifelski
Sydney Fritz
Amanda Hish
Rachel Hish
Lauren Hodge
Taylor Hodge
Jenna Jalving
Noah Kuite
Pierce Marshall
Carolyn Mathis
Jessica Sheffield
Kayleigh Spaniola
Marissa Sterken
$1,000 George and Lucile Heeringa Community Scholarship:
Kayley Dinkelmann
Ross Meppelink
Yailin Ramirez
Marissa Raterink
Alanna Shivers
Audrey VanHuis
Samuel Woiteshek
$1,000 George and Lucile Heeringa Community Scholarship to Kendall College of Art and Design:
Amanda Wyman
$1,000 Bill Bundy Leadership Scholarship:
Jessica Sheffield
###
About Trendway
Located in Holland, Michigan, Trendway Corporation is part of the Contract Interiors division of Fellowes Brands, and helps customers create beautiful and effective work environments with a wide range of furniture and architectural products. A company with over 50 years of exceptional performance, Trendway provides customers peace of mind through outstanding service, quality products, guaranteed delivery, and fast/flexible custom solutions.  For more information on Trendway, please visit www.trendway.com
About Fellowes Brands
Celebrating its 103rd year under the private ownership and executive leadership of the Fellowes family, Fellowes Brands is a global leader of broad-based business solutions which help professionals be their best and feel their best. Headquartered in Itasca, Illinois, USA, Fellowes Brands operates from 24 locations across the globe. For more information, please visit: www.fellowesbrands.com