17th Annual Cruise-In Benefit to Support Holland Family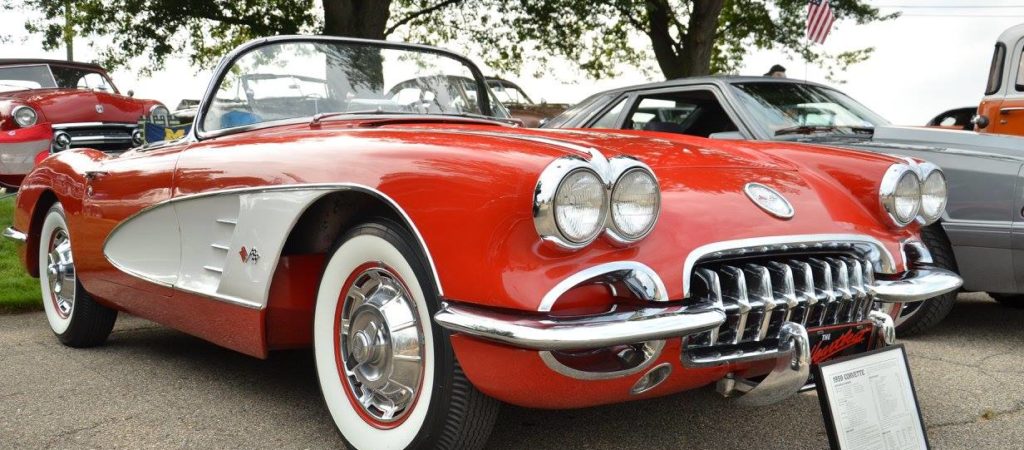 HOLLAND, Mich. – August 24, 2018 – Trendway Corp. will host its 17th annual Cruise-In Benefit from 5-9 p.m. on Friday, September 7, at its headquarters at 13467 Quincy St. in Holland.  The annual event features an array of vehicles, including street rods, customs, motorcycles, trucks, and restored cars.  In recognition of Trendway's year-long 50th-anniversary celebration, this year's event will include a special collection of 1968 cars.  All proceeds from the 2018 event will benefit the Appledorn family and help defer the accumulated burden of a two-month hospital stay and ongoing medical services related to treatment for 13-year-old daughter Chloe, who suffers from Anorexia Nervosa.   
"Chloe is an excellent student who is involved with softball and band at Macatawa Bay Middle School," said Don Heeringa, Trendway chairman. "After identifying her condition in the summer of 2017, it required a two-month in-patient hospital stay and involves outpatient services for an indefinite period, so this event will help defer the accumulated burden of the hospital stay and ongoing medical services."  
Over the past sixteen years, Trendway's Cruise-In Benefit has raised nearly $400,000 for individuals in need, who have ranged from family members of Trendway employees to others from the greater Holland community.  
Chloe's father, Scott Appledorn, is a manufacturing technician at Trendway. 
Anyone who wants to show a vehicle can enter for $5 per car. Dash plaques will be given to the first 50 vehicles to register. The Cruise-In Benefit will include food, entertainment, raffles, kids' activities, and more. There is no entry fee for spectators, free parking is available, and the event is open to the public.  
"Our annual Cruise-In Benefit has earned a positive reputation for the support it has provided for members of our company and the community," said Heeringa.  "Trendway employees have always been supportive of our Cruise-In Benefit, and we expect many employees to volunteer as part of our Give 50 Challenge." 
Trendway announced its Give 50 Challenge in January 2018, a companywide initiative that encourages all employees to participate in 50 hours of community service throughout 2018. The Trendway Give 50 Challenge coincides with the company's 50th anniversary.  
For more event information and updates, visit the Cruise-In Benefit Facebook page. For food & raffle questions call Sandy at 616-994-2066, or Teresa at 616-994-5335. For car show questions, please call Ken at 616-218-1570. 
### 
About Trendway 
Trendway Corporation, an employee-owned company in Holland, Michigan, helps customers create beautiful and effective work environments with a wide range of furniture and architectural products. A company with 50 years of exceptional performance, Trendway provides customers peace of mind through outstanding service, quality products, guaranteed delivery, and fast/flexible custom solutions.  The company offers many products including panel systems, filing, storage, casegoods, seating, and architectural solutions with moveable walls and glass storefront. Trendway has served government customers as a GSA Contractor for more than 20 years. Its products are tested for conformance to SCS Indoor Advantage™ or Indoor Advantage™ Gold requirements.  Many Trendway product lines have been BIFMA e3 level® 1 or level® 2 certified by the NSF International.  For more information on Trendway, please call (616) 399-3900 or visit www.trendway.com.