Previous Event
Designer Drinks – Throwback Thirsty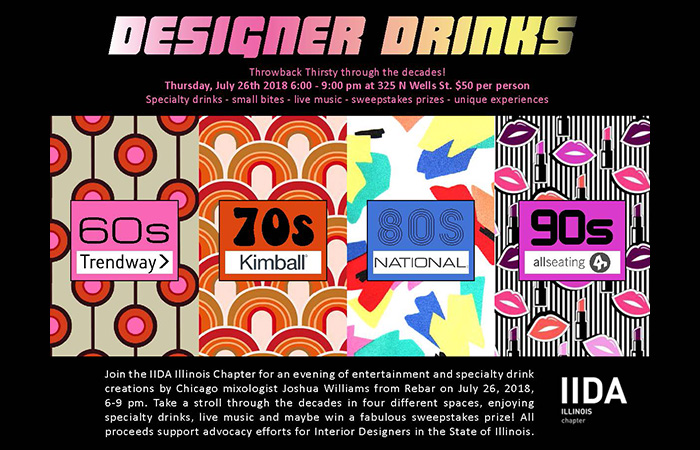 July
26
2018
Location
Chicago Showroom
325 North Wells Street
Chicago, IL 60654
Time
6:00 PM - 9:00 PM
$50 per person
Throwback Thirsty Through the Decades!
Specialty Drinks – Small Bites – Live Music – Sweepstakes Prizes – Unique Experiences
Join the IIDA Illinois Chapter for an evening of entertainment and specialty drink creations by Chicago mixologist Joshua Williams from Rebar on July 26, 2018, 6-9 pm. Take a stroll through the decades in four different spaces, enjoying specialty drinks, live music and maybe win a fabulous sweepstakes prize! All proceeds support advocacy efforts for Interior Designers in the State of Illinois.