Previous Event
Designer Drinks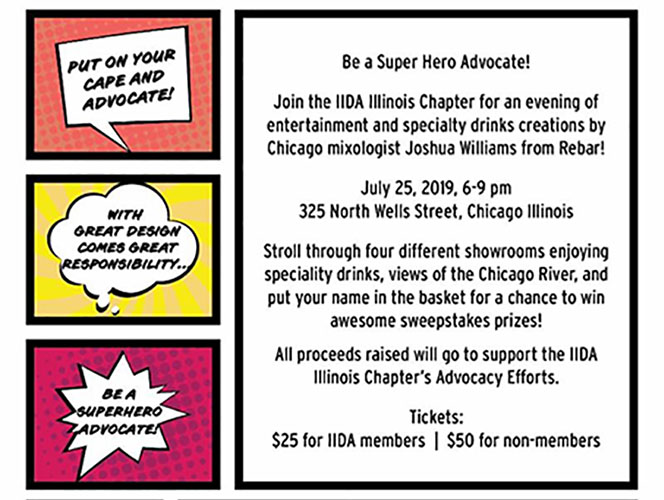 July
25
2019
Location
Trendway Chicago Showroom
325 North Wells Street
Chicago, IL 60654
Time
6:00 PM - 9:00 PM
$25 for IIDA members and $50 for non-members. Follow the link below to register through EventBrite.
Be a Super Hero Advocate!
Join the IIDA Illinois Chapter for an evening of entertainment and specialty drinks creations by Chicago mixologist Joshua Williams from Rebar on July 25, from 6-9pm. Stroll through four different showrooms enjoying specialty drinks, views of the Chicago River, and put your name in the basket for a chance to win awesome sweepstakes prizes!
All proceeds raised will go to support the IIDA Illinois Chapter's Advocacy Efforts.