Previous Event
DC Showroom Open House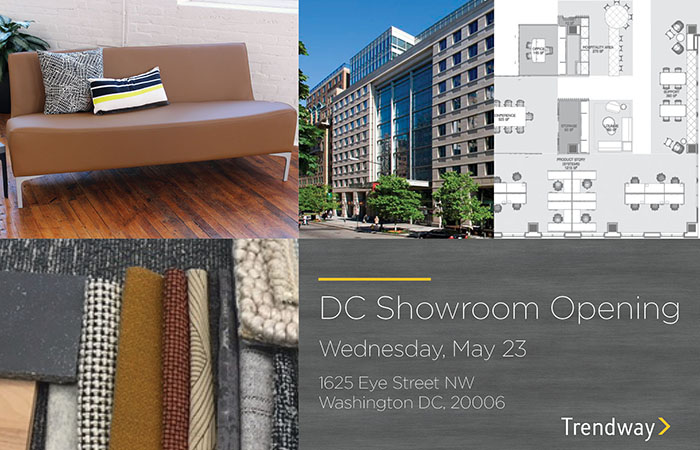 May
23
2018
Location
Trendway DC Showroom
1625 Eye Street NW
Washington DC, 20006
Time
3:00 PM - 7:00 PM
3 - 4pm | Camira CEU
4 - 7pm | Open House
Join Trendway on May 23, 2018 for the premiere opening of our new Showroom at 1625 Eye Street NW.
Designed in collaboration with OTJ Architects, our new 6,000 square foot space optimizes natural light and a distinctive color palette to showcase contemporary applications for a full suite of office environments.
Tour the showroom, meet the design team, and enjoy cocktails and refreshments on the roof top deck with premium views of the White House.
3:00 Camira Fabrics will be presenting their new CEU – Specifying Sustainable Fabrics to Enhance Health and Wellbeing
4:00 Happy Hour and Showroom tours with access to our rooftop deck