Previous Event
Annual Cruise-In Benefit Car Show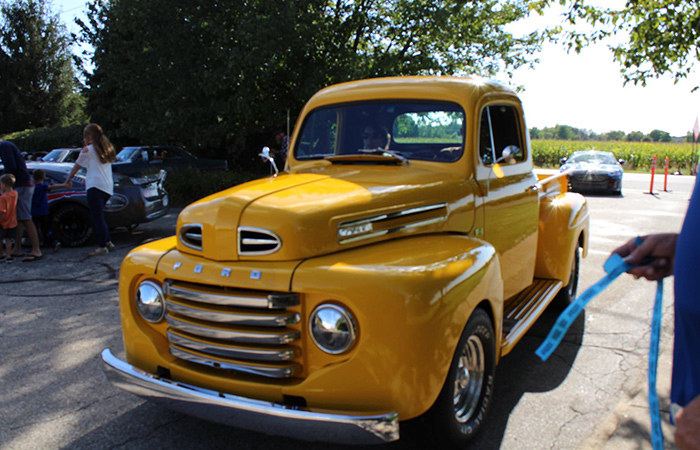 September
07
2018
Location
Trendway
13467 Quincy St.
Holland, MI 49424
Time
5:00 PM - 9:00 PM
Questions? Please email tkouw@trendway.com

Donate Now:

Street Rods, Customs, Motorcycles, Trucks, & Restored Vehicles
If you can drive it, bring it! $5 per car/participant.
No entry fee for spectators, parking provided.
Trendway's annual Cruise-In has become a major event for car enthusiasts, with hundreds of vehicles of every kind participating each year, from priceless classic cars to yellow submarines.
This year's Cruise-In beneficiary is 13-year-old Chloe Appledoorn, who suffers from Anorexia Nervosa. An excellent student involved with softball and band, her condition required a two month in-patient hospital stay at the start of the current school year. All proceeds of the Cruise In Benefit will be directed to help defer the accumulated burden of the hospital stay and ongoing medical services.
Come on down to the Trendway Cruise-In event for food, entertainment, raffles, kids' activities, and more!
Check out our Cruise In event on Facebook for updates and event pictures.